Bay4 Technical Services Sponsors, Supports Racing the Sun
In early May 2018, 16 schools from Tucson, Phoenix, and Sierra Vista participated in the 7th annual Racing the Sun (RTS) challenge where solar-powered karts race along a 1,264-meter course for solar design supremacy. Bay4 Energy is a sponsor of the STEM-based program offering industry mentoring throughout the design, build and troubleshooting process, and demoing their solar-powered "mentor" kart on race day.
This year Bay4 Energy Technical Services participated in two areas: Industry Mentoring and Building and Demoing a solar-powered kart. Dr. Daniel Cormode (Director, System Analytics Group) and Mr. Nate Croft (PV Test Engineer II, Engineering & Research Group) helped mentor and instruct the student teams with workshops on electricity and solar power during the competition's training weekend last fall and were active mentors throughout the year during the team's development and construction process. On race day, Bay4 Energy Technical Services helped with safety inspections and recorded energy usage of each team to calculate the winners of the Efficiency Award.
At its core, Racing the Sun is a science, technology, engineering and mathematics (STEM)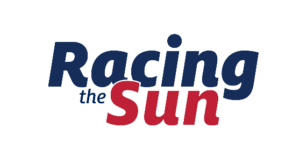 program that challenges high school student teams to design, build, and race solar-powered go-karts. RTS is organized and hosted by Tech Parks Arizona. The program is in its seventh year. Since its inception in 2011, more than 700 students have participated in the program. Working with teachers and mentors, students spend nine months preparing for Race Day. Along the way, they apply physics, engineering, and energy. They solve real-world problems, using mathematical, analytical, and critical thinking skills. Teams race at Musselman Honda Circuit, a 1,264-meter track that challenges drivers to master its 13 turns. A short video describes the process here: https://www.youtube.com/watch?v=pnmEUT5C43c&t=10s.
Leading by example, the Bay4 Technical Services team – guided by Mr. Matthew Amanti (Bay4 PV Test Engineer I, Engineering & Research Group) – worked as one to design, build and race a custom solar-powered go-kart, installing the same solar panel/battery/motor system that the student teams used to power and drive their competition karts. Staying true to Bay4's renewable roots, the kart frame and major components were built from scratch using both new and repurposed bike parts.
On race day, the Bay4 Technical Services team demoed their design on the same race track as student competitors, successfully navigating all required laps and challenges of the course.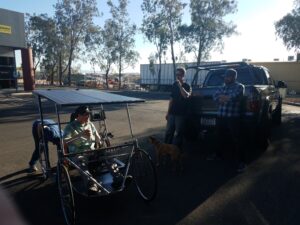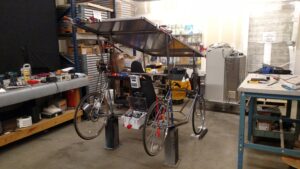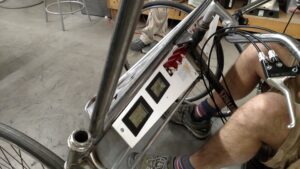 Bay4 Energy Services, LLC
Bay4 Energy is a leading independent renewable energy service organization that provides a comprehensive suite of energy and asset performance management services designed to keep owners, investors, and operators in touch with their renewable assets, while delivering optimized energy production and financial returns. Bay4 is trusted by its partners to manage every aspect of a project or portfolio including asset management, O&M, independent engineering reviews, monitoring, and more. For more information, visit www.Bay4.com.
Tech Parks Arizona
Tech Parks Arizona creates the interactive ground that generates, attracts and retains technology companies and talent in alignment with the research, mission and goals of the University of Arizona. Tech Parks Arizona directs the UA Tech Park, the UA Tech Park at The Bridges and the Arizona Center for Innovation, placing the highest priority on recruiting companies desiring connectivity to the UA.