Bay4 Technical Services Establishes System Analytics Group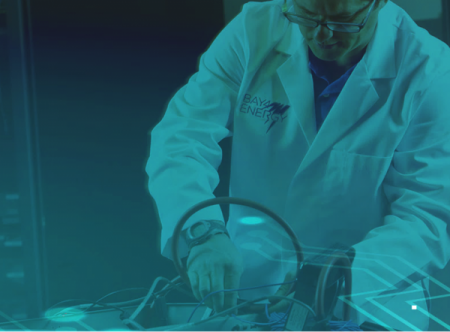 Tucson, Arizona — June 2018 — Bay4 Technical Services establishes System Analytics Group, providing PV system owners, investors, and operators an expanded portfolio of diagnostic and system analysis services designed to enhance total site performance and increased system optimization. Dr. Daniel Cormode will serve as Director of the System Analytics Department.
According to Bay4 Technical Services President, William Richardson, "The System Analytics Group is a logical extension of Bay4 Technical Services. As an owner advocate, Bay4 Technical Services' principal goal is to optimize system performance and maximize ROI. Our System Analytics Department takes owner advocacy one step further by offering a higher degree of remote analysis services and expanded reporting capabilities extending PV plant health and operability."
Some of System Analytics' expanded capabilities include:
Remote control (VPN) and diagnostics of PV plant operations,
Comprehensive analysis and reports of PV plant performance,
Equipment monitoring and dispatch (including equipment alarm response and subtle failure detection),
Consulting on persistent issues disrupting system optimization and profitability.
As Dr. Cormode states, "This is a data-centric group which focuses on understanding PV plant health through the lens of information contained in data from the site and other sources. The analysis of PV plant operation and energy production fidelity, based principally on remotely collected data is an area where very few companies focus, but the need is critically important."
System Analytics Group can work with Bay4 Technical Services providing a comprehensive diagnostic and remediation plan or can operate independently of Bay4 Technical Services offering an unprecedented depth of analysis and expanded diagnostics capabilities to system owners, investors, or operators.
For more information about the System Analytics Department, contact Bay4 Technical Services at info@bay4.com.
About Bay4 Energy Services, LLC
Bay4 Energy is a leading independent renewable energy service organization that provides a comprehensive suite of energy and asset performance management services designed to keep owners, investors, and operators in touch with their renewable assets while delivering optimized energy production and financial returns. Bay4 Energy is trusted by its partners to manage every aspect of a project or portfolio including asset management, O&M, independent engineering reviews, monitoring, and more. For more information, visit www.bay4.com.
About Bay4 Technical Services
Bay4 Technical Services provides best-in-class diagnostics, testing and O&M management to ensure renewable energy facilities are generating at their highest levels possible.  An experienced team of engineers, scientists, technicians and renewable energy experts – with years of experience across the renewable energy value chain – work out of a state-of-the-art operations center in Tucson, AZ. An unrivaled suite of technical services includes independent engineering reports and commissioning services, focus on optimizing system performance and maximizing returns throughout the renewable assets' lifetime.