The Benefits of A Comprehensive Solar Services Provider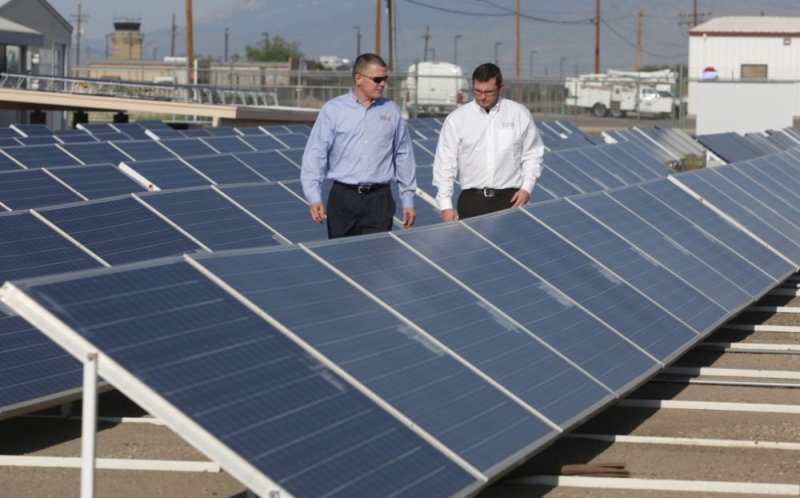 An examination of the solar asset management (AM) and operations and maintenance (O&M) sectors in the United States reveals a mix of service providers and approaches. Some independent power producers, utilities, and other asset owners manage their holdings or operate and maintain their systems themselves, while others outsource part or all of the responsibility to third-party service providers. There are companies that specialize in the back-office and accounting sides of asset management but have little or nothing to do with O&M. Other firms focus on the tactics and strategies of boots-on-the-ground facility O&M, leaving the financial, contractual and regulatory details to the asset managers. The level of technical and engineering expertise is inconsistent as well, with some organizations employing extensive skillsets in engineering and technical expertise, while others rely on a host of third party providers and independent consultants to assist with troubleshooting or performance diagnostics.
Full Scope of Services
Few providers, independent or otherwise, offer a one-stop shop that encompasses the full scope of AM and O&M services. With an extensive history in asset performance management (APM) experience and a deep bench of technical service professionals, Bay4 Energy does just that.
Our comprehensive APM platform not only keeps track of back-office necessities like contract and Financial management, billing, and scheduling but also pays close attention to the system as a whole and seeks to optimize performance through continuous system monitoring to drive toward maximum energy production. We collect and analyze performance information and integrate this data to enhance the long-term reliability and optimization of our customers' renewable facilities.
Bay4's APM methodologies differ from plain-vanilla O&M in several ways. For example, O&M-centric companies often define asset management as performance in terms of kilowatt-hours. O&M providers are called to repair on-site issues—a reactive task—to minimize downtime.
Bay4 Energy's APM moves beyond the dollars and kilowatts by focusing on maximizing efficiencies proactively at all levels throughout the facility's lifecycle. Our platform captures production data, using predictive analytics and power modeling, while incorporating maintenance and other on-site services to optimize long-term energy production. Advanced software and information visualization reveal subtle data deviations that can help uncover performance issues and pinpoint potential problems that might be hidden from physical inspections.
APM is a balancing act: what actions can tweak system performance, making it more reliable (i.e., longer uptime) or more efficient (i.e., less deterioration) even though it may not be operating at peak performance? Each aspect of the asset must be known and tracked and, there must be someone with the expertise and experience that knows how to look at the information and understand where fine-tuning is needed. Bay4 has that expertise and experience.
Many investors overlook the importance of facility design, equipment selection, and lifecycle dynamics during the early phases of a renewable project. We understand the 10-, 20-, 25-year implications of specific equipment, changes in site design, construction techniques, and adherence to—and verification of—minimum technical standards. As an APM-focused organization, the Bay4 team is involved at the earliest stages, all the way through the lifetime of the system, keeping the asset owner apprised of the financial impacts that substantive changes or cost-cutting moves can have on profitability.
In an era of declining profit margins and intensifying competition in the solar sector, Bay4's APM platform and comprehensive technical services offering provides system owners with a proven way to optimize their returns on investments and maintain profitability over the lifecycles of their installed base of PV systems.
About Bay4 Energy Services:
Since 1981, Bay4 Energy has been servicing projects and portfolios in a range of industries including technology leasing, equipment finance and renewable energy. Bay4 delivers real-time insights into how systems are operating, including downtime analysis and tracking of work orders and repairs. Bay4 Technical Services ensures that customer systems are optimized with expert O&M management, troubleshooting, and diagnostic capabilities to keep facilities producing at their peak.
Bay4's SOC2-compliant suite of asset management software provides the confidentiality and security required by customers to protect their data, from contract and cash management to key performance indicators and predictive analyses.