Season's Greetings and Final Thoughts for 2016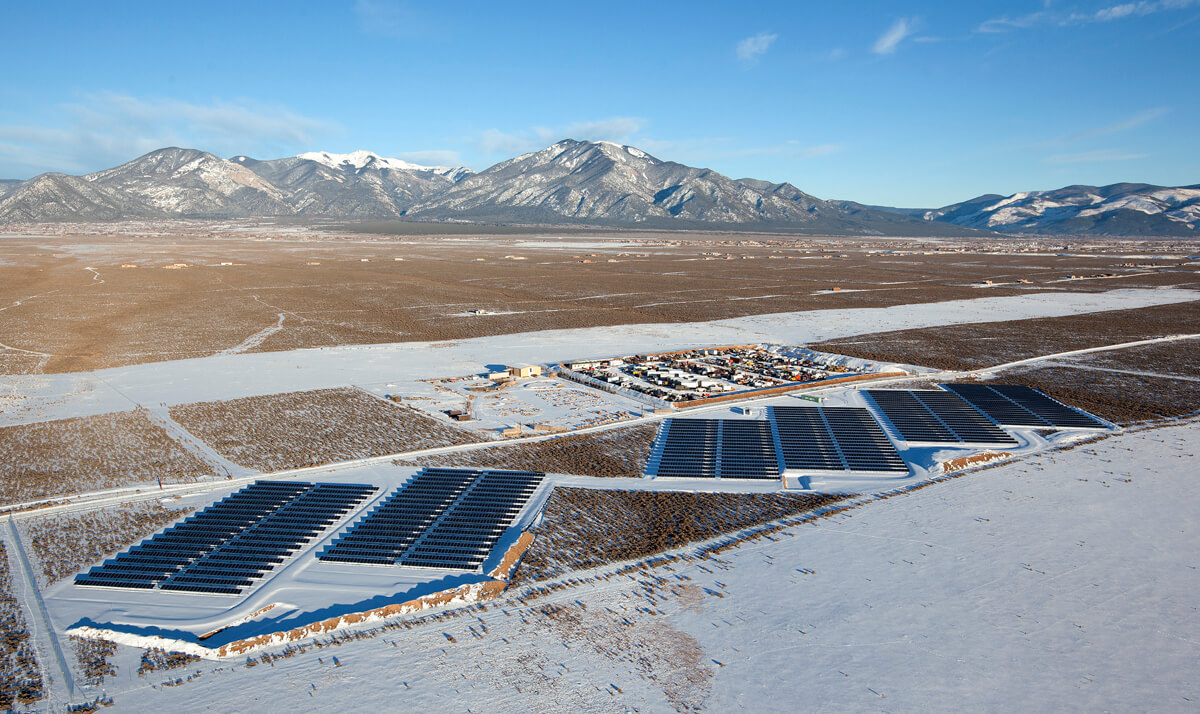 Dear Bay4 Energy friends and colleagues,
For our last APM Chronicle post of the year, I not only want to wish everyone warm holiday greetings and a Happy New Year, but to also look back at all that we've accomplished together in 2016.
First, we can surely celebrate 2016 as a tremendous success for utility solar. The renewal of the 30% solar Investment Tax Credit (ITC) brought great stability to our asset owner and utility clients. In fact, according to GTM Research and the Solar Energy Industries Association (SEIA), the Q3 2016 results show just how strong our solar industry is today. Here are a few of the stats:
Q3 2016 saw a megawatt of solar installed every 32 minutes.
Total U.S. solar capacity reached 35.8 GW in Q3, enough to power 6.5 million U.S. homes.
By the end of the year, SEIA expects 14.1 GW of new solar PV installations, an increase of 88% from 2015.
The modeled average installed system price for a fixed-tilt utility project fell to $1.09 per watt during the third quarter.
As the US solar industry has grown in 2016, so has Bay4. According to the latest GTM Research PV O&M and asset management report, Bay4 Energy ranks number 8 in the U.S. for total assets under management and 17th globally. For solar independent service providers, we're at number 2.
On behalf of our entire team, I want to personally thank our customers for Bay4's growth and success and for embracing Bay4's Asset Performance Management philosophy. You understand that as prices continue to fall in 2017 and beyond, it's the long-term performance of your solar assets that has become increasingly important for ROI. As Dennis Odden and Jim Porco discussed in our last APM Chronicle post, the goal of APM goes beyond routine O&M and rolling trucks when the system goes down. Our mission is to employ integrated data, management, and monitoring tools to prevent the cost of extra truck rolls, enhance reliability, maximize uptime and increase your ROI over the 20 year or longer lifetime of the system.
When we do have to roll a truck or procure an inverter, we're grateful to have Fronius as a new Bay 4 Energy partner in 2016. Our innovative industry collaboration combines our asset management and technical service expertise, enabling both Bay4 and Fronius customers to have advanced technology solutions, competitive inverter pricing, and improved asset management efficiencies, further reducing operational costs and increasing profits for project owners.
Looking forward into 2017, the U.S. solar industry is clearly entering the Gigawatt Age of solar, and Bay4 Energy will continue our thought leadership for managing and optimizing the performance of future multi-gigawatts. We hope you'll meet us at several upcoming asset management and O&M events, starting in January with the Solar Power Asset Management and Performance conference in San Diego.
If you can't make it there, then please do bookmark the APM Chronicle on your browser. Our team will continue to offer insights and best practices for solar APM, incentives and policies, and technologies— including the new era of energy storage. Of course, you can always keep up with us in 2017 by following Bay4 on Twitter, Facebook, and LinkedIn.
Finally, I want to thank the entire Bay4 Energy team and their families, especially to those who will be taking time during the holidays to continue monitoring and managing the performance of our customers' assets over the holidays. We genuinely wish you and all of our Bay4 customers a safe and happy holiday season, and we look forward to seeing you all in 2017.
Season's greetings,
Clay Biddinger, CEO of Bay4 Energy